2021 Park Place North, Birmingham, Alabama (205) 322-2100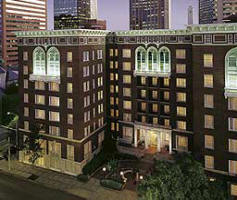 This beautiful, historic hotel is believed to be haunted by its namesake, Colonel Tutwiler. It seems the mischievous Tutwiler likes to turn all the lights on at night after they had been turned off. A sassy ghost. According to a recent story, a bartender got in trouble for leaving all of the lights and stoves on in the restaurant after closing. He insisted he had turned everything off, but whenever he gave one last look back at the room, everything was back on. He had finally given up and gone home. This went on every night for a week. On the last day, the manager came in the next morning to find someone had cooked a large meal and taken out a bottle of wine.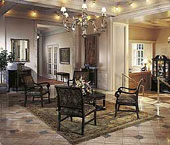 From then on, the staff now makes it a custom to tell the ghostly Tutwiler, "Good night Colonel, and please turn the lights and stove off, and don't make a mess!"
And apparently, there has been no trouble since. A respectful ghost indeed.
Please use the following link for the Tutwiler Hotel to learn more about this haunted hotel: http://www.thetutwilerhotel.com/
---
1600 Quintard Avenue, Anniston, Alabama (256) 236-0503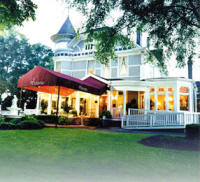 The Victoria in the historic downtown district of Anniston, is a charming Southern mansion reflecting Queen Anne Victorian architecture. It was once a private mansion but has been turned into a lavish 60-room inn with a fine restaurant to boot. It is filled with beautiful antique woodwork and original stained glass windows. Some can also say The Victoria remains filled with old spirits as well.
There has been a variety of ghost sightings and other mysterious hauntings. During one of your visits here, you might see the ghost of a woman who has been seen upstairs landing. Also reported is the sound of a mysterious piano playing, footsteps belonging to no one in the main part of the building. In the bar, glasses hanging clink for no apparent reason.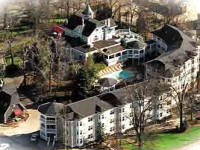 There has been no attribution to who the ghost or ghosts are or were. It can be assumed the ghosts were previous owners of the mansion.
Please use the following link for the The Victoria to learn more about this hauntingly Southern inn: http://www.thevictoria.com

More Information:
Haunted Alabama
Great informational books about ghosts and the macabre in Alabama state and surrounding Southern states: