99 Ocean View Parkway, Bethany Beach, Delaware (302) 539-3707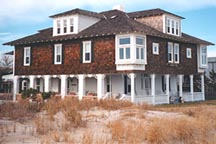 The picturesque Addy Sea is a charming oceanfront bed & breakfast that echoes old Victorian times. Built in 1902 by John M. Addy, the Addy has 13 rooms to accommodate guests, however it is said that at least three of them are haunted!
The following are some accounts of spiritual activity coming from rooms 1, 6 and 11:
Room 1: Apparently, bathing in Room 1 can either be a scary or fun experience. It supposedly has a copper tub that shakes or vibrates at times. Hey, your own custom-made jacuzzi, depending how you look at it.
Room 6: Reports of eerie organ music is often heard coming from this room.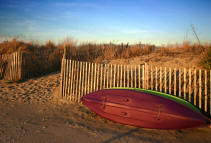 Room 11: Situated on the 3rd floor, Room 11 is thought to be haunted by the ghost of Paul Dulaney, who worked for the Addys.
Other hauntings: There is a ghost that runs through the hallways at night as well as smells of perfume and sounds of mysterious music fill the place. Sometimes the footsteps of Kurty Addy can be heard on the roof where he fell off and died.
Please use the following link for the Addy Sea to learn more about this charming haunted bed & breakfast: http://www.addysea.com/