11651 Southeast Main, Beaumont, Kansas (620) 843-2422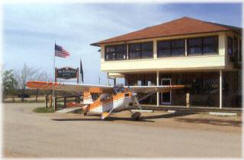 First opened in 1879, the Beaumont Hotel is located in the middle of America's heartland. It was designed to be a stopover for weary traveling pioneers. It's about as American apple pie as they come...with a dollop of ghost! This place has a long-time customer by the name of Zeke, who just happens to be a ghost.
Apparently, the then proprietor's wife was quite attached to one of their customers, a good ole cowboy named Zeke. This did not make the proprietor happy, who was so enrages that he shot and killed Zeke. So Zeke has been hanging around ever since.
So where has Zeke been spotted? Some staff members have sworn to have seen a cowboy at the top of the stairs, and when they have gone up to see if they could help him, no one was around.
His spurs have been heard jangling, when no spurs can be seen for miles. As well, a loud thumping sound (like an unbalanced washing machine makes) can be heard by guest.
The rascal also likes to turn on various guestroom's clock radios simultaneously around 2:00 or 3:00 in the morning.
Please use the following link for the Beaumont Hotel to learn more about this rustic and relaxed prairie-inspired bed and breakfast: http://www.hotelbeaumontks.com