If you are a visitor to the state of many lakes - Michigan, plan a unique ghost-hunting adventure and stay at one of Michigan's haunted hotels. And if you are a resident of Michigan, get to know your state's spookier side and embark on an exploration of the unexplainable and visit one of Michigan's very own haunted hotels.

One of its most haunted hotel is the Landmark Inn, which is home to a spirit of a heart-broken librarian.
---
The Landmark Inn
230 North Front Street, Marquette, Michigan (906) 228-2580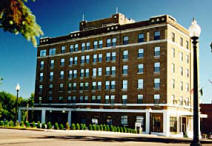 The charming Landmark Inn, located in the historic downtown section of Marquette first opened its doors in 1930. It sits near the shores of Lake Superior and has been recently restored. It has welcomed such diverse guests as Amelia Earhart, Abbott and Costello, Louis Armstrong, and The Rolling Stones. But who cares about them, right? You want to know about the ghosts, right?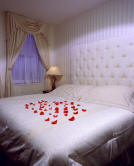 Well, legend has it that around the time the inn opened a local librarian fell in love with a sailor. They eventually made plans to get married. However, before coming home to marry her, he had to make one more journey out to sea. But the ship and crew never returned. The librarian is said to still haunt the Lilac Room, which has a view of Lake Superior - she is believed to be watching for her sailor's return. Strangely, male guests have reported tricks played on them, such as keys not working or calls in the middle of the night. Also, the staff has claimed they would receive phone calls from the Lilac Room when no one was staying there!
Please use the following link for The Landmark Inn to learn more about this historic lakeside and haunted inn: