---
Lakewood, Washington (253) 584-4393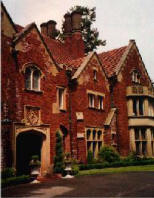 The impressive and massive Thornewood Castle in Lakewood, Washington is a secluded bed & breakfast and is not open to the general public. You need a reservation to enter their premises. Based on this alone, it lends a rather mysterious…and eerie feel to the castle already. Castle? Suppose being a castle encourages it as well. To further implicate a possibly ghostly nature, they even filmed Stephen King's miniseries, Rose Red (below) at this English Tudor/Gothic mansion. Need we say more? But is it truly haunted? According to reports, it does indeed have a ghost or two.
So who are the resident ghosts at the Thornewood? Some believe one of the ghosts is the founder, Chester Thorne. Guest and staff have seen his ghost over many years. He seems to communicate with the material world - especially if he dislikes something being done - by unscrewing light bulbs in his former room.
Other ghosts include Chester's wife, Anna. She has been seen sitting in the window seat of her former room which overlooks the garden. As well, some have seen her reflection in the mirror of her room. The Thorne's son-in-law, who shot himself in the gun closet has apparently been still roaming the castle.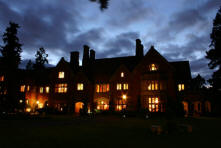 According the Thornewood Castle, they believe their ghost harbor no evil or negative energy. They say that there have been accounts of guests who have contact with angels or visits from their deceased relatives. They sort of consider themselves a vortex for angelic energy.
Their own website has an extensive page about their haunted status, including guest accounts and photos, paranormal investigation reports and press releases.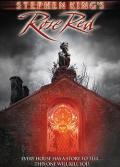 Please use the following link for the Thornewood Castle to learn more about this stunningly gothic castle (and b & b!):
http://www.thornewoodcastle.com/

Rent Stephen King's Rose Red and you can see some of Thornewood Castle before you visit there yourself!