---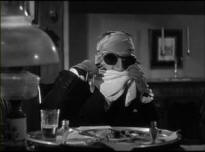 Not the most recognizable of the "super" monsters – no pun intended. Sure he is invisible, nothing too visible to be afraid of - no hideous, disfigurement to scream about. However, it is the not knowing where he is - is where his power to send fear through even the bravest of hearts lies.

Originally written by H.G. Wells in 1897, The Invisible Man is a science fiction story about a scientist who discovers a theory that by changing a person's refractive index to that of air, it renders the person unable to absorb or reflect light, thus becoming invisible to the human eye. The scientist, Griffin (Dr. Jack Griffin in the 1933 movie) applies his theory on himself and successfully becomes invisible. Unfortunately, he can't go back to normal. The theme of "experiment gone awry" is the theme here. Griffin or now The Invisible Man then becomes emotionally unglued as a result and goes on a murderous rampage.
The Invisible Man – the movie, was another of Universal Studio's monster-themed films released in 1933. The great actor, Claude Rains (in his first role) played the title character and was only seen at the ending of the film when he dies and becomes visible once again.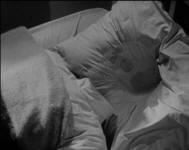 Being that the movie was made in the early 1930's, its visual effects were considered groundbreaking. When the Invisible Man had no clothes on, the effect was achieved through wires and the like, but when he had some of his clothes on or was taking his clothes off, the effect was achieved by shooting Claude Rains in a completely black velvet suit against a black velvet background and then combining this shot with another shot of the location the scene took place in using a matte process. Claude Rains was claustrophobic and it was hard to breathe through the suit. It proved to be quite a difficult role for Rains.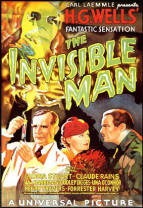 The Invisible Man was such a success for Universal, they produced four sequels, of course:
The Invisible Man Returns (1940) Vincent Price becomes invisible, but we can still hear that voice!
The Invisible Woman (1940) A sci-fi comedy
Invisible Agent (1942) Mix WWII war propaganda and Hollywood and you get this horror-sci-fi sequel. Best part is Peter Lorre as an evil Japanese officer who conspires with the SS to obtain Griffin's grandson's invisible man formula – the ultimate war weapon!
The Invisible Man's Revenge (1944) Scientist John Carradine uses the invisible man formula on an escaped convict (why??) who soon seeks revenge on the family who double-crossed him. We can only hope the scientist gets it good by the Invisible Man.

Abbott and Costello Meet the Invisible Man

The Hollow Man

Memoirs of An Invisible Man (Chevy Chase)

Mad Monster Party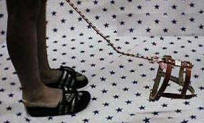 ---
Sources:
Now You See Him: The Invisible Man Revealed! Dir. David J. Skal. With Rudy Behlmer, Bill Condon, Curtis Harrington, and Paul M. Jensen. Universal Home Entertainment, 2000.