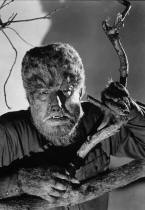 He is one of the most recognizable movie monsters of all time. And most beloved. Universal Picture's 1941 horror classic, The Wolf Man is the classic werewolf tale - man gets bitten by a wolf and becomes afflicted with the curse of the werewolf. Interestingly, in this particular film, it is not mentioned that the change into a werewolf is provoked by a full moon. That is touched upon in later films.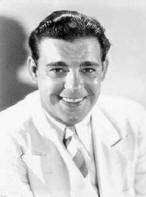 The Wolf Man is sensitively played by Lon Chaney, Jr. (left) – son of The Phantom's Lon Chaney. Obviously, playing monsters runs in the family. Lon Chaney Jr. plays Larry Talbot, your good-natured every-man. Chaney shows us the torture he endures both physically and emotionally as he changes into a werewolf. Larry the man does not want to kill - he is the classic reluctant monster. The audience has sympathy for his character. Unfortunately, his fate is sealed. The only way to remove the curse of the werewolf is by death. Talk about being between a rock and a hard place.

"Even a man who is pure in heart
and says his prayers by night
may become a wolf when the wolfbane blooms
and the autumn moon is bright."
The Wolf Man proved to be so popular, that he was miraculously brought back to life (after the inevitable death) and appeared in the following four films by Universal: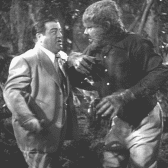 Frankenstein Meets the Wolf Man (1943): Two monsters for the price of one ticket!
House of Frankenstein (1944): The Wolf Man seeks out Dr. Frankenstein to cure himself of lycanthropy.
House of Dracula (1945): What about House of The Wolf Man? Does he not deserve a house as well?
Abbott and Costello Meet Frankenstein (1948): The Wolf Man was a good guy in this funny-as-hell film! The bad guy? Dracula. (left)

Of course, besides the Universal picture classics, there have been many movies featuring the theme of lycanthropy:
An American Werewolf in London

I Was a Teenage Werewolf (1957) (Michael Landon as the Wolf Man!)

Wolfen

The Howling

Silver Bullet

Van Helsing

Teen Wolf (1985)

Wolf

Curse of Werewolf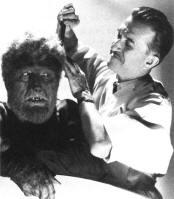 The Wolf Man getting groomed