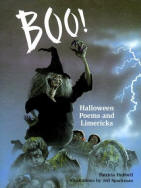 Boo!: Halloween Poems and Limericks
Halloween poems and limericks with scary, fantastical illustrations!
---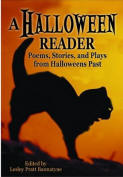 A Halloween Reader: Poems, Stories, And Plays From Halloweens Past
A collection of both poems and stories all inspired by Halloween!
---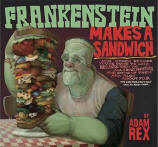 Frankenstein Makes a Sandwich
A collection of monster-themed poems! Features Frankenstein, the Phanton of the Opera, the Creature from the Black Lagoon, and more.
Compilation of Magical Poems
---
Halloween-inspired Poetry
---

Witch Poems
18 poems about witches by L. Frank Baum, e.e. cummings, and others