Halloween in America: A Collector's Guide With Prices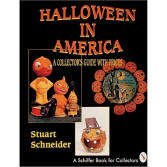 By Stuart L. Schneider
Halloween is quickly becoming the most popular holiday in America. Next to Christmas, more money is spent on Halloween decorations and novelties than on any other holiday. This wonderful book has been credited with inspiring the Halloween collecting craze, giving its devotees a chance to celebrate the holiday all year round!
this is a treasure trove of memorabilia, the largest ever published. It is illustrated in beautiful color and includes newly updated prices for reference. Amazon.com
Vintage Halloween Collectibles: Identification & Price Guide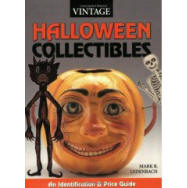 By Mark B. Ledenbach
Mark Ledenbach shares his collection of vintage Halloween collectibles for the first time in this new identification and price guide. Nearly 1,250 vintage collectibles are vividly displayed in full-color, with the majority of them having never before been published in previous works profiling Halloween memorabilia. Each masterfully photographed item includes manufacturing country, company, and dates; specific measurements to the nearest 1/4 inch; and reproduction alerts, item iterations, and more.
* Nearly 1,250 collectibles displayed in full-color * Features captions with manufacturing data for each item displayed * Includes different marks and packaging used by companies, such as Beistle, Dennison, Chein, US Metal Toy, T. Cohn, and Kirchhof Amazon.com
"Cover" Horror Stars
A collection of horror "covers" as well-known figures dress up like our favorite horror icons. Better start collecting these soon.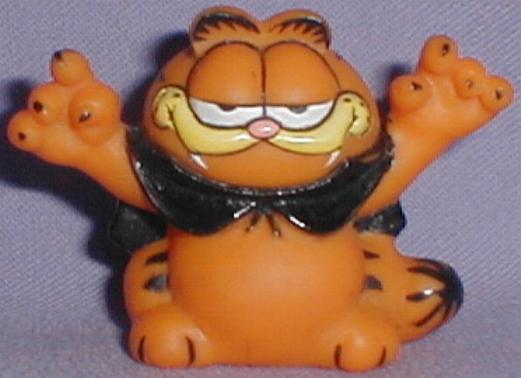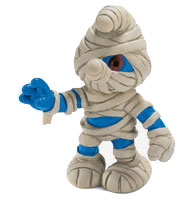 Garfield vamping it up Smurf-ified Franken-Mickey ears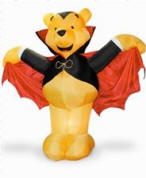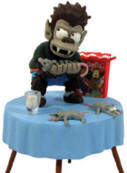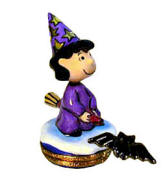 First Garfield, now Pooh Were-Bart Lucy's true calling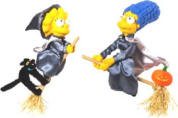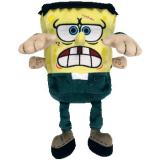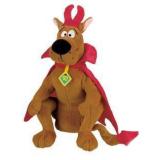 The Simpson Witches Franken-Sponge Devilish Scooby